The Jam Factory on Anglesey produces up to 10,000 jars per week. Not only jams but a varied selection of chutneys and curds too, they are delicious!
Set in the grounds of what would previously have been the farm courtyard. It's got a real old worldly feel about it. The place certainly does not look like any sort of factory which adds to the charm. With this in mind there are no tours etc. The courtyard and work areas you can see are covered in signs from the 40's, there is also an old car in the garage with old signs around. It all adds to the character of the courtyard.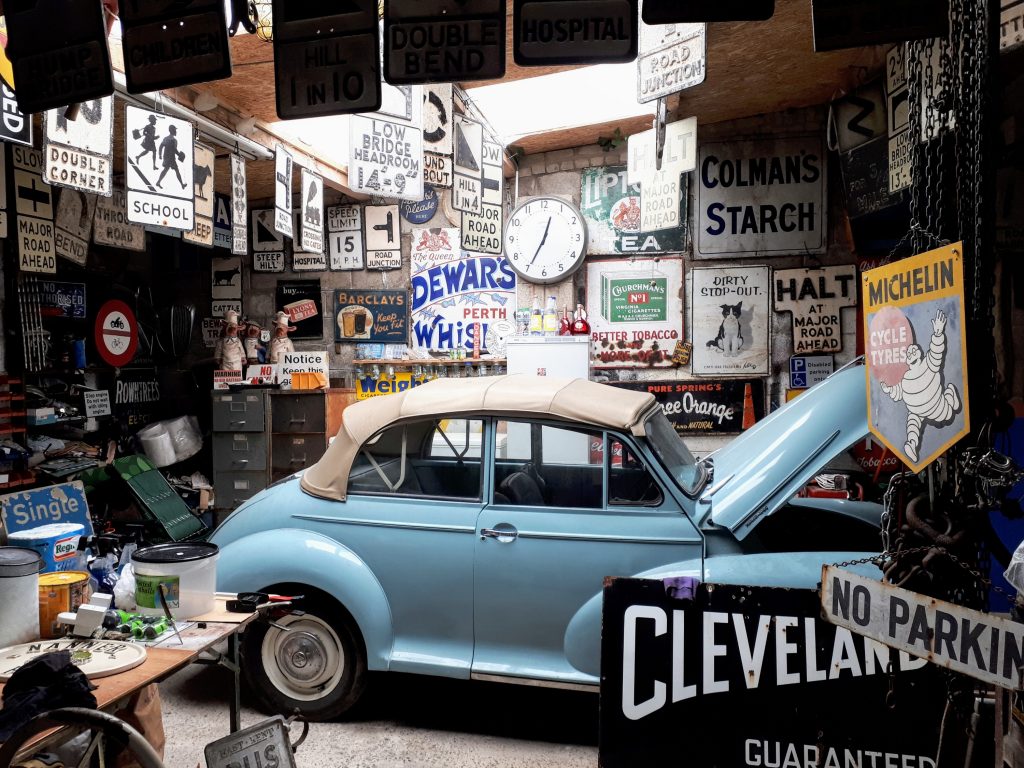 The Jam Factory sells it's produce under the branding of Beehive Preserves, Chutneys and Relishes. All ingredients are sourced from the UK when produce is in season. Out of season ingredients are sourced from around the world. Local honeys are also sold on site under the same branding. The site itself has a small Plum Orchard to rear which are picked at the end of August.
The Jam Factory is a brown sign tourist attraction but is honestly little more than a small shop and cafe. The jams and chutneys are a little expensive at £4.50 a jar but are of high quality. The caramelized red onion chutney is the Bee's knees, best we have ever tried. You can get 3 Jars of the decent selection available for £12.50.
Its not somewhere you could spend more than 10 minutes really, if you are not after buying anything specific. The produce is worth trying as the quality is exceptional in our opinion. The cafe is actually in the old farm house, it is however poor value for money compared to pretty much anywhere else on Anglesey. Small portions at very high prices which should be on show before you walk in so you can choose to avoid if needed.
There are a few things to be aware of before you visit. The Jam factory is closed on Fridays and Sundays, it is also not dog friendly and no phones allowed on in the cafe.
The quality is really good, we've tried local produce from all over. The Jam Factory ranks high on our list of brands we have tried.
You can find the Jam Factory or Beehive Preserves as its known here – Nanner Farm, Cemlyn, Cemaes Bay, Anglesey. LL67 0EA.
Unfortunately the owners have now retired and will not be allowing visitors or making Jams any longer.