Anglesey Sea Zoo sits on the shore of the marine diverse Menai Strait. Complimenting this diverse area, the sea zoo acts as a window into the underwater world around Anglesey.
Having the ability to see the animals that live around this thriving coast is amazing. No need for diving if you don't like getting wet! The sea zoo has a great selection of marine life exhibitions showcasing all Anglesey has to offer. Look and learn. Adults and children alike will love the displays and learn about these fascinating creatures.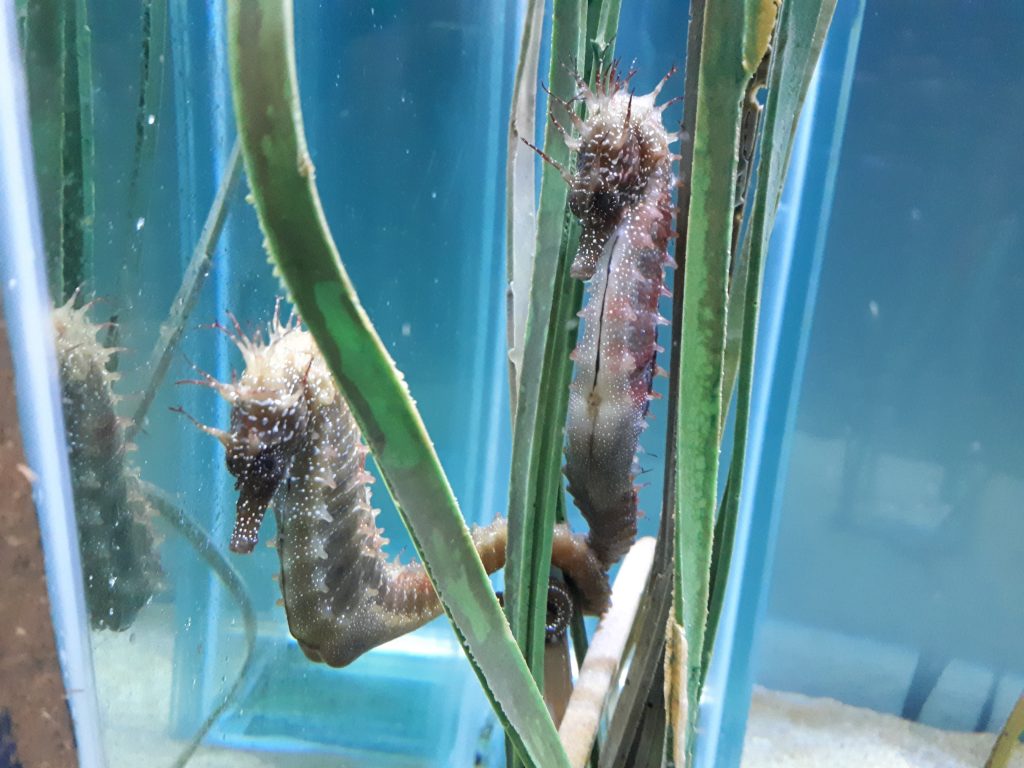 The sea zoo has 40 marine tank exhibitions. Little little Sea Horses, Pipefish to much bigger shark species, these fascinating creatures continue to amaze as you make your way around. See what life is lurking underneath the local piers and harbours. Check out the Lobster hatchery and learn about the life cycle of these powerful little creatures, or take a peek into the little rockpools.
The Sea Zoo also help with local marine conservation projects and breeds various species that it releases when they are ready, a favorite among visitors is the Cuttlefish. Moreover that's just the inside.
Outside is also great for the kids, a nice size bouncy castle slide. A great park with a separate play area to the rear for younger kids too. A great feature of the sea zoo is that on the free car park, there are a couple of dog kennels complete with water bowls. Should you have a canine friend with you during your visit.
The Anglesey Sea salt company is literally next door, Foel farm park is only a minute away by car too. The views of the Menai are stunning in this area too, great opportunity for a photo.
Anglesey Sea Zoo is a must see attraction and family favorite with visitors to Anglesey.
You can find Anglesey Sea Zoo at Brynsiencyn, Llanfairpwll LL61 6TQ
For further information on the Anglesey Sea Zoo, please visit https://www.angleseyseazoo.co.uk/