Penmon Point is on the north east coast of Anglesey with views across the mainland, Great Orme and of course Puffin Island. It is also a great place for anglers to target Mackerel in summer. It is also home to one of the 5 working lighthouses located on Anglesey, Trwyn Du Lighthouse.
Penmon Point is the quickest way to get to Puffin Island by Kayak. Moreover it is a brilliant sea fishing hot spot. Also a great place to spot dolphins and harbour porpoise in summer. Seals resident to Puffin island are often seen close to the shore around Penmon Point. The views are on par with what you generally find around Anglesey, beautiful and spectacular. Make sure you take your binoculars and camera!
Access is via a Penmon Point toll of £3, there is plenty of parking at the point itself. It is often frequented by motor home owners who stay for the night, officially it's not meant to happen. A blind eye is usually turned and you are charged the toll fee again on the way out. Just be mindful that the road down to Penmon Point is not as smooth as it could be and there are a few small speed bumps.
A great holiday let sits on the end overlooking Puffin Island and it's surroundings. There is also a great little cafe too, good food and a few toys and trinkets for sale. Toilets are for customers only though…you need to ask for the key.
During the evenings when the sky is clear and there has been a decent coronal ejection, the northern lights are visible. Its the perfect spot night and day for photography, trying to catch the dolphins before they dip can be a pain. Another thing that makes Penmon Point special is at certain times of the year is has bio luminescent algae. It is absolutely awesome, the water glows blue when disturbed. Dare I say magical? It will be a treasured memory by all who see it.
At the start of the toll road is Penmon Priory, the remains of the 11th century Aberlleiniog Castle are close too. To get to Penmon Point you have to travel through Beaumaris which has lots to see and do. Beaumaris Castle is great, history, with long dark corridors to explore adults and children love it.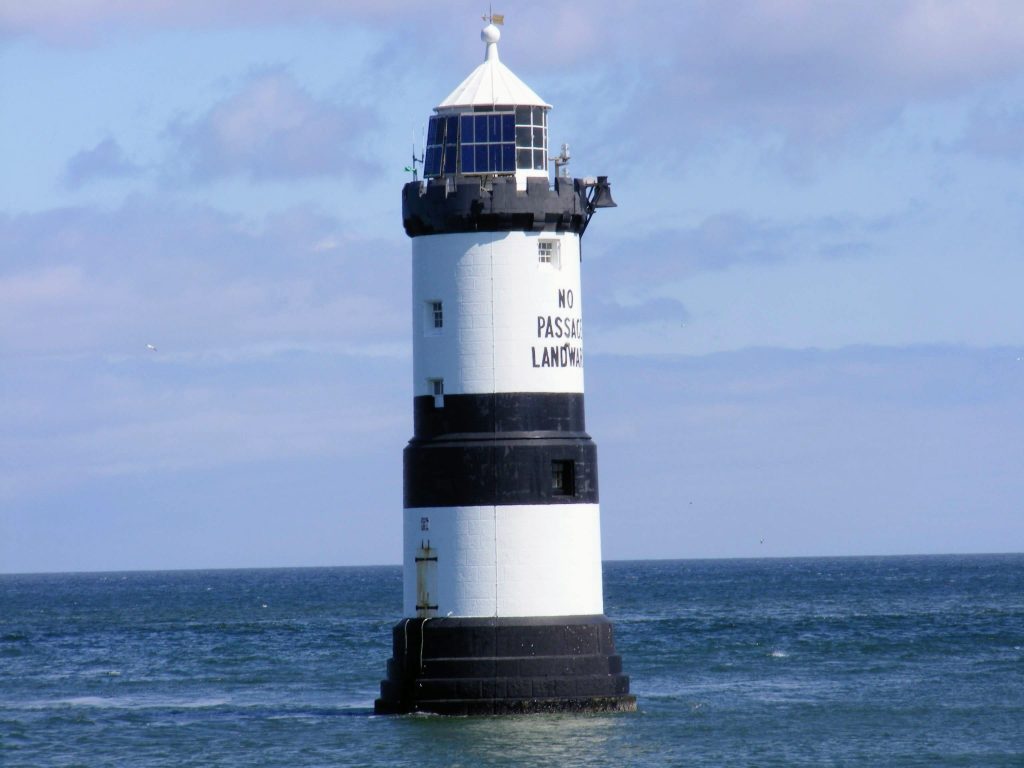 A bit of exploring and a great place to view the local aquatic wildlife at the right time, or just take in the views and relax. Penmon Point is whatever you ask of it. How about taking one of the Puffin Island cruises from Beaumaris as you get to take everything in with commentary.
Definitely try some cake from the Pilot House Cafe or how about catching your own tea? Cheap fishing tackle is available at Anglesey bait centre, Unit 1 Gallows Point Beaumaris Anglesey LL58 8YL Tel: 01248 810009
You can find it here Penmon Point at the following address, Beaumaris, Gwynedd, LL58 8RR. Its worth the toll when chances of seeing Dolphins and Seal are better than other places. You will definitly return to this awesome little spot.
Closest toilets are in the cafe – Patrons only