Beaumaris castle is situated in the picturesque Town of…you guessed it Beaumaris.
The castle itself was constructed between 1295 and 1330 and has a rich and varied history. Rebellions and uprisings through to the English civil war it has played a part in all. Subsequently this has contributed to it becoming the popular tourist attraction it is today. Beaumaris castle is pretty complete, there are several section of the upper rampart you can walk round. Not only that but most of the inner tunnel walkways and rooms are still intact. Moreover some of the rooms are in fantastic condition with exhibits and models in them.
The castle itself is a great place to visit and further more it comes complete with a functional moat! In terms of the entrance price it is fairer than others close by namely Conwy and Caernarfon. It is no less interesting, it really is a in my opinion Beaumaris's premier attraction.
Parking is close by and £1.80 for two hours or there is a spacious field across the road which is priced at £4.00 for the day.
It is a castle within its own walls so there are plenty of nooks and cranny's to explore whilst discovering its rich history. We recommend walking the outer walls first before exploring the actual castle. Beaumaris Castle also allows you to get elevated views of the Snowdonia mountain range.
During the summer there are several events held at the castle. I would definitely recommend you try and time your visit to coincide with these dates. There are all sorts of interactive attractions run by enthusiasts, this is definitely not just for the kids. It really does make a big difference to your visit, the organisers do a fantastic job.
From Knights putting on mock battles to archery demonstrations. Owls on display, coin making, medieval cooking, mock tent setups. There was a fair old selection of weaponry on display too, whats better than getting hands on with some of that?
Whilst walking through one of the dark tunnels we came across this little fella hanging from a gap in the stone above. It was quite a busy day so snapped a quick pic so as not to not alert others of its presence. Not that it seemed bothered, hundreds must of walked straight past without noticing. However we cant guarantee this little fella will be there on your visit but you never know.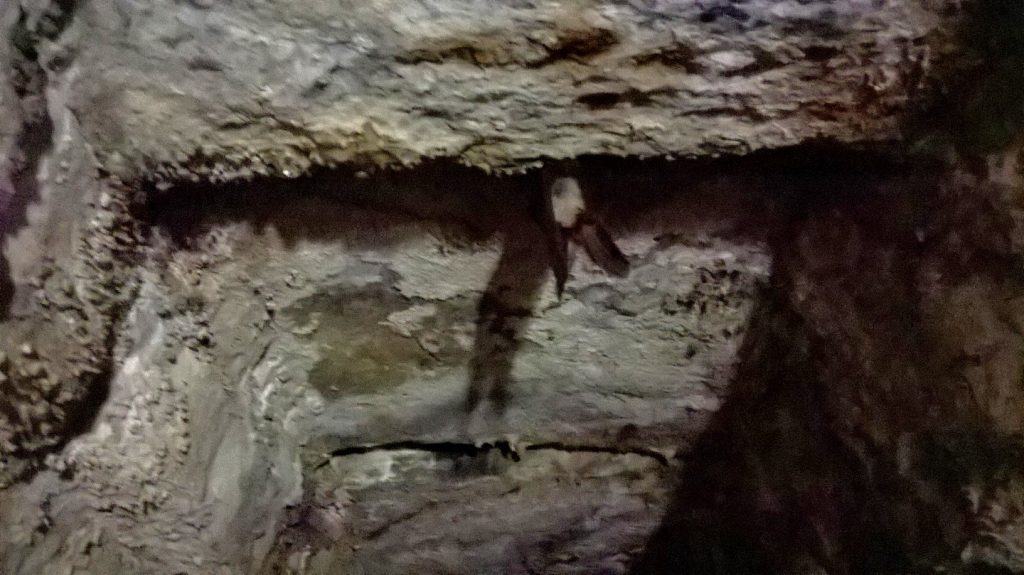 At the time of writing the entrance prices are as follows:
Adult – £6.90
Family – £20.00*
Member – Am ddim/Free
Disabled and companion – Am ddim/Free Student and children under 16 – £4.10
Senior Citizen – £5.50 *Admits 2 adults and up to 3 children under 16 All children under 5 receive free entry
If you are in Anglesey then visiting Beaumaris Castle is one place you really should not miss out on. Its a top 10 attraction to visit.
Beaumaris town has plenty of other attractions to keep you busy during your visit for a fun filled day out.
When visiting Beaumaris Castle you get lush scenery and other attractions locally to make your visit a memorable one. You wont regret it.
You can find Beaumaris Castle at Castle St, Beaumaris LL58 8AP.
For further information on Beaumaris Castle please visit https://cadw.gov.wales/visit/places-to-visit/beaumaris-castle#overview