Anglesey Lighthouses
There are several functioning Lighthouses on Anglesey. These still serve to keep ships from straying to close to the shoreline. The lighthouses are all now empty of keepers and controlled remotely. They are all operated by Trinity House in Liverpool.
Trwyn Du, Penmon Lighthouse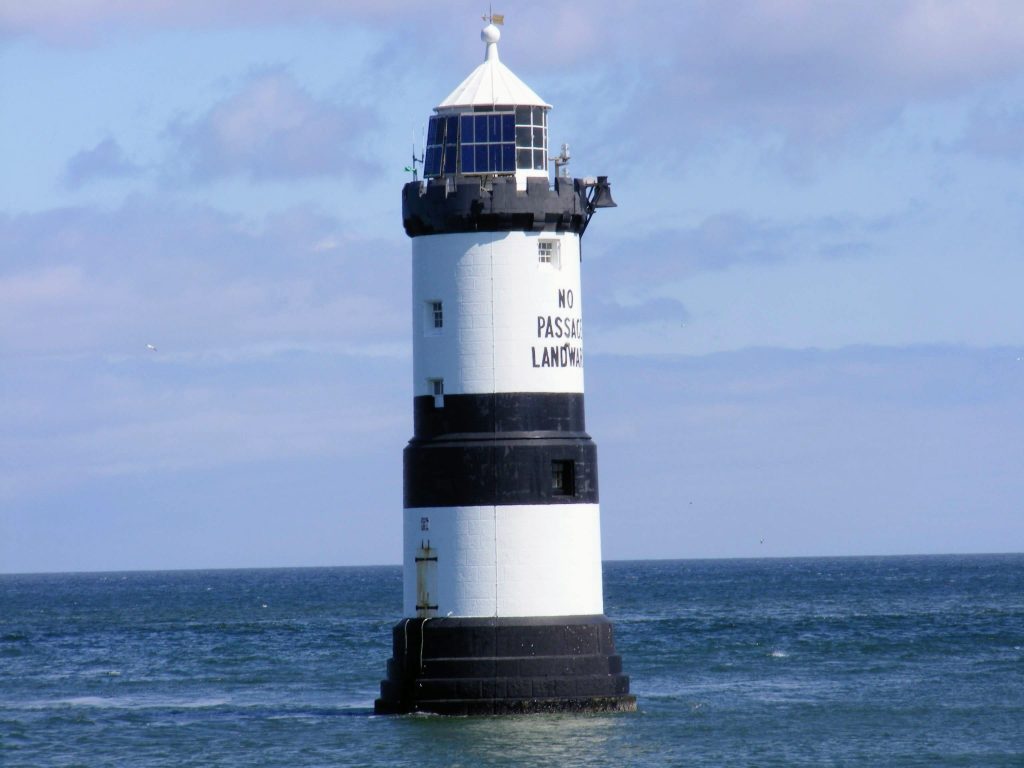 Penmon lighthouse sits at the start of the Menai Strait across from Puffin Island. . Standing at 29 metres tall it was constructed between 1835 and 1838. Getting close to the lighthouse is via a private toll road costing £3.50. The closest postcode for the site for sat nav purposes is LL58 8RR.
Point Lynas Lighthouse
Point Lynas or in Welsh Goleudy Trwyn y Balog is located on the northern coast of Anglesey. Situated on a rocky outcrop overlooking the Irish sea near the village of Llaneilian. The area was served by a pilot station until the lighthouse was added in 1779. You can walk around the entire site and moreover the two keepers cottages on the site are available as holiday lets. The address for Point Lynas lighthouse is Llaneilian, Amlwch, Anglesey LL68 9LT
The Skerries Lighthouse
The Skerries or in Welsh Ynys Moelrhoniad are also called the Isle of Seals. Built in 1716, the only access to the Skerries is by boat as they are around 3km from mainland Anglesey.
South Stack Lighthouse / Ynys Lawd
South Stack Lighthouse is based on the Southwesterly tip of Holy island near Holyhead. Built in 1809, it sits perched on it own little island and is accessible via a small metal bridge. The lighthouse grounds and building entrance fee is £6 an adult or £3 for a child. It's does involve a walk down over 400 fairly steep steps, coming back up is the hard part! The address for the site is RSPB Visitor centre, Holyhead LL65 1YH (parking)
Holyhead Breakwater Lighthouse
Holyhead Breakwater was built in 1873 and the lighthouse was the last structure built on the breakwater. It sits on the very end of the 1.7 mile long harbour wall, the longest in the UK. You can walk the entire length or use a bike to reach the lighthouse. You can find the lighthouse using the postcode LL65 1EP.
To quote James Turner " Tall flashy washeys no shippy crasheys"